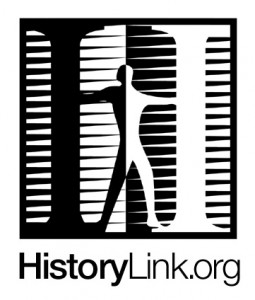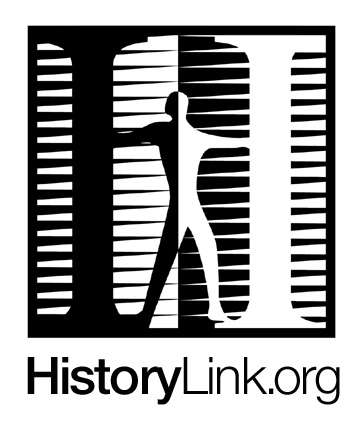 These are a few of my personal favorites among my more than 300 (and still growing) essays available on HistoryLink.org, the free online encyclopedia of Washington state history, where I am a staff historian.
Alaska-Yukon-Pacific Exposition (1909): Baby Incubator Exhibit and Café
Alaska-Yukon-Pacific Exposition (1909): Woman Suffrage
Cunningham, Merce (1919-2009) Choreographer
Dance Marathons of the 1920s and 1930s
Downtown Historic Theatre District (Seattle) Cybertour
Knitting For Victory — World War I
Knitting For Victory — World War II
Yakima River townsite of Zillah is named in honor of Zillah Oakes in early April 1892.
Washington Equal Suffrage Association publishes Washington Women's Cookbook in Seattle in late 1908.
Suffragists join The Mountaineers outing to Mount Rainier and plant an A-Y-P Exposition flag and a "Votes For Women" banner at the summit of Columbia Crest on July 30, 1909.
Miss Columbia is declared Queen of the Carnival at the Alaska-Yukon-Pacific Exposition in Seattle on August 19, 1909.
Photographer Imogen Cunningham opens her first portrait studio in Seattle in September 1910.
Ezra Meeker's oxen Dave and Dandy arrive at the Washington State Historical Museum in Tacoma for permanent display on January 14, 1916.
Queen Marie of Romania and Princess Ileana and Prince Nicolas visit Seattle's Roosevelt High School on November 4, 1926.
Peach post office closes in preparation for the town's inundation by the rising waters of Roosevelt Lake on April 9, 1939.
Washington establishes an office for clearing the route of the Seattle Freeway (Interstate 5) on April 1, 1957.
Century 21 Exposition official Ewen Dingwall closes controversial "Girls of the Galaxy" show on May 13, 1962. 
The first lot of the more than 9,000-volume personal library of Leonard and Virginia Woolf arrives at Washington State University's Holland Library in Pullman in 1971.
Historic 1918 carousel opens at Seattle's Woodland Park Zoo on July 22, 2006.
Still curious? There's more! Visit HistoryLink.org, click Advanced Search, limit your search to Author, and search using Keyword Paula Becker.
During the mid-2000s, I was a regular contributor to the Seattle monthly magazine, ParentMap.  Some of my work for this publication is available on the ParentMap website.